Our beautiful boutique, tucked in a pretty setting of Lausanne, promises you a warm and friendly welcome, a private personal appointment and, of course, the very best wedding gowns and accessories. Our collections are carefully selected so we will always be able to offer you and your bridal party the very best in bridal design in the most inviting setting. We want you to love your wedding dress and we know that at Belle en Blanc, you're going to love finding it.
Your Appointment at Belle en Blanc
At Belle en Blanc we pride ourselves with dressing your personality, feeling your unique style and matching this with our individual, personalized offer and the complete look for you. With our exceptional service, dedication to perfection and creating an amazing bridal experience, there really is so much to discover and remember at Belle en Blanc. Come and try for yourself! Tel: 021 711 00 07. At Belle en Blanc we specialize in designer bridal gowns and accessories. To meet the high level service, we offer one to one appointments with highly trained consultants and stylists, and we work by appointment only.
Your bridal appointment will last about 90 min, which allows you to browse and try on our stunning collection at Belle en Blanc. You begin with a friendly discussion with one of our consultants, to really understand your style and vision for the day, followed by a session trying on gowns. We advise 5-6 gowns per appointment. Trying more at one time might get tiring and confusing.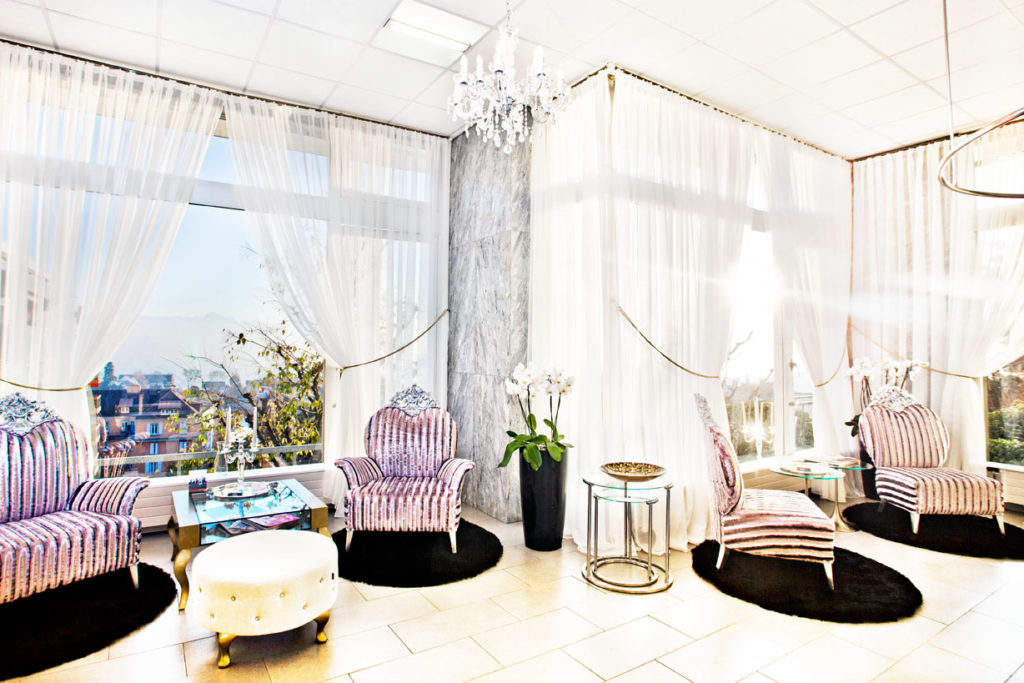 On some cases when you require a second appointment, we are happy to welcome you again. This is when the decision about the choice of your wedding gown in normally a natural choice. Should you require an additional appointment to ensure your choice, we will see you again to make sure you feel secured in your choice and provide personal touches if needed.
Saturday and evening appointments are always most in demand, so we advise you contact us in advance to secure your place. However we will always aim to see you as soon as we can. So give us a call on 021 711 0007; fill in the booking form or send us an email on rdv@belle-en-blanc.com . We look forward to seeing you soon.
OUR TEAM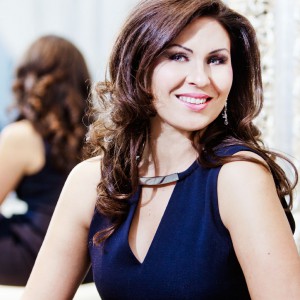 Olga
The owner and designer at Belle en Blanc. Olga has been styling the brides at our boutique  since 2011. She has amazing eye for details and often knows your dress at the greeting point to her bridal salon.
She will be kind and patient, but down to the point; and with sharp eye, but giving you helpful advice and bringing the best of your inner woman. She will certainly make you feel the best and most beautiful on your wedding, and might even change your style completely or make you discover a brand new you, that you did not realise existed. Olga will honestly tell you what suits your body and personality, without overpowering your own opinion.
" … there is no better feeling for me than looking at the bride and seeing her eye sparkle at the reflection of herself… this precious moment when she discovers something new about herself, the very often small, uncontrolled smile that moves the corners of the mouth.. " that is always the best part of my job and my passion.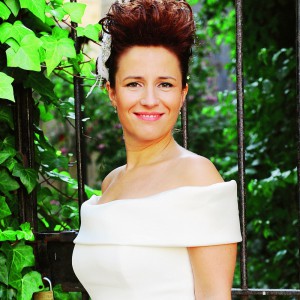 Usua
Usua is one of our first brides, and a very close person to my heart. She has found her dream gown with us, and we in return found an amazing friend, and an admirer of the boutique. She would always come by every so often to say hi to us, pop in for a coffee or just to wave us goodbye when she was around. Her admiration for our work, and passion for style and handcrafted items has turned her career into a drastic change.
After giving birth to her first baby daughter almost two years ago, Usua has been also styling women, creating her very own, and totally stylish and unique bridal and fashion hair accessories. Her new collection can be viewed in full glory on display at Belle en Blanc, and if you are lucky enough, she will even greet and meet you at our fabulous boutique, as she is now helping us during the busy season on Wednesdays and Thursdays taking appointments, styling our clients, and helping us with our PR and social media communications.