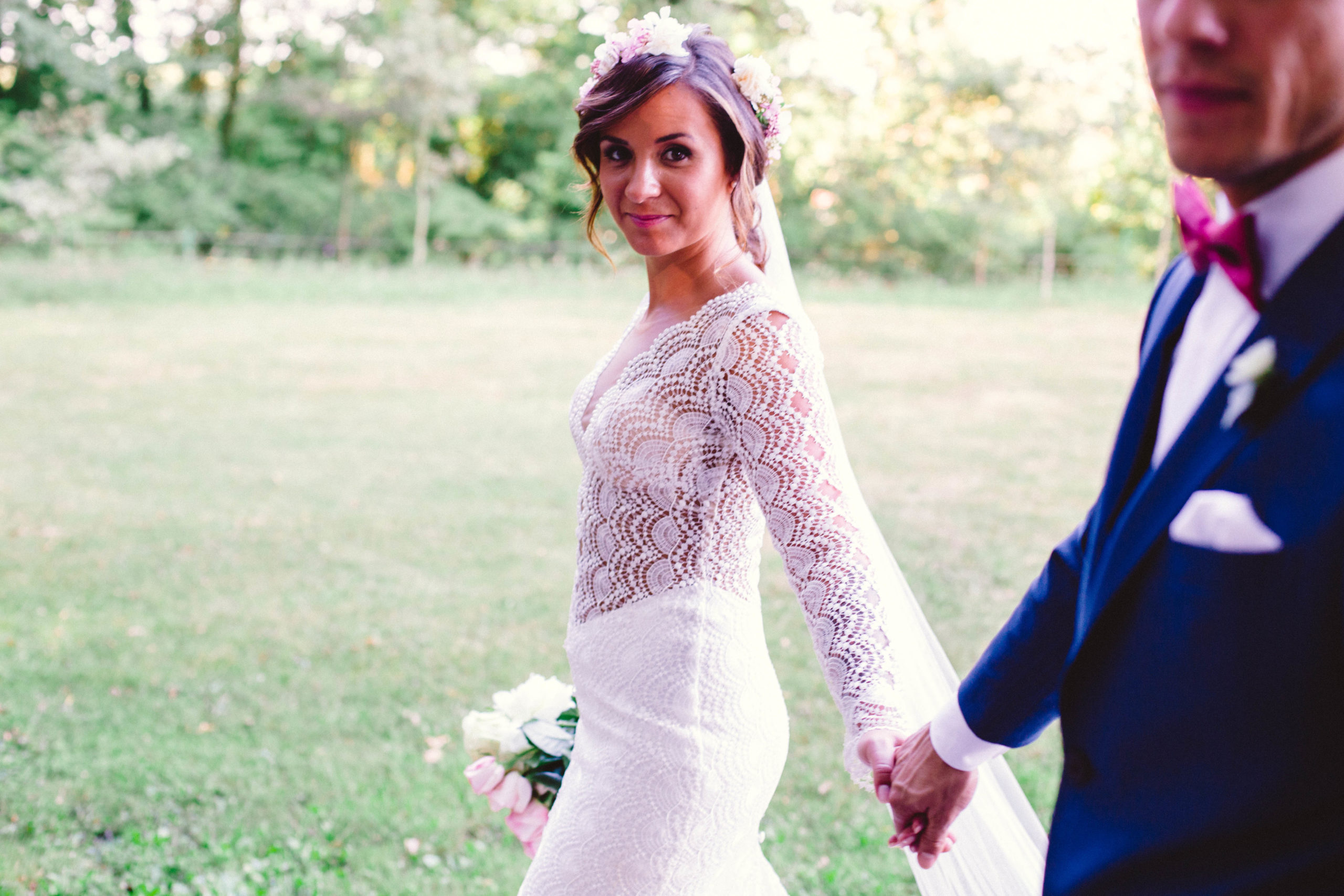 What a pleasure to share these gorgeous images of our beautiful bride Stephania who married her sweetheart in beautiful ceremony in Spain in 2016. We only just got the images, but as they say…. better late then never 🙂
Stephania opted for lavish lace gown with long sleeves and intricate details. The dress, as you can see fits our bride like a glove and she is simply a Vision!
The wedding reception was held at the venue with immense garden, lots of greenery and very natural feel to it. We love the lines of hortensias and the veils of plants hugging the building,  so romantic..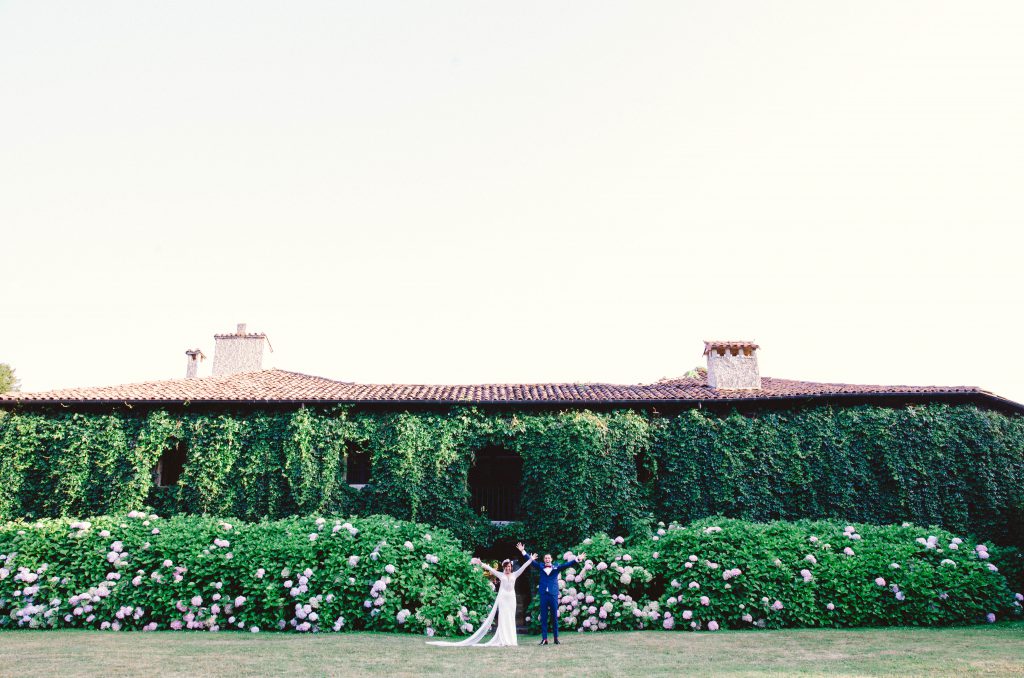 as you can see, these two are in mode "papparazzi" 🙂 the groom protecting his bride ..awwww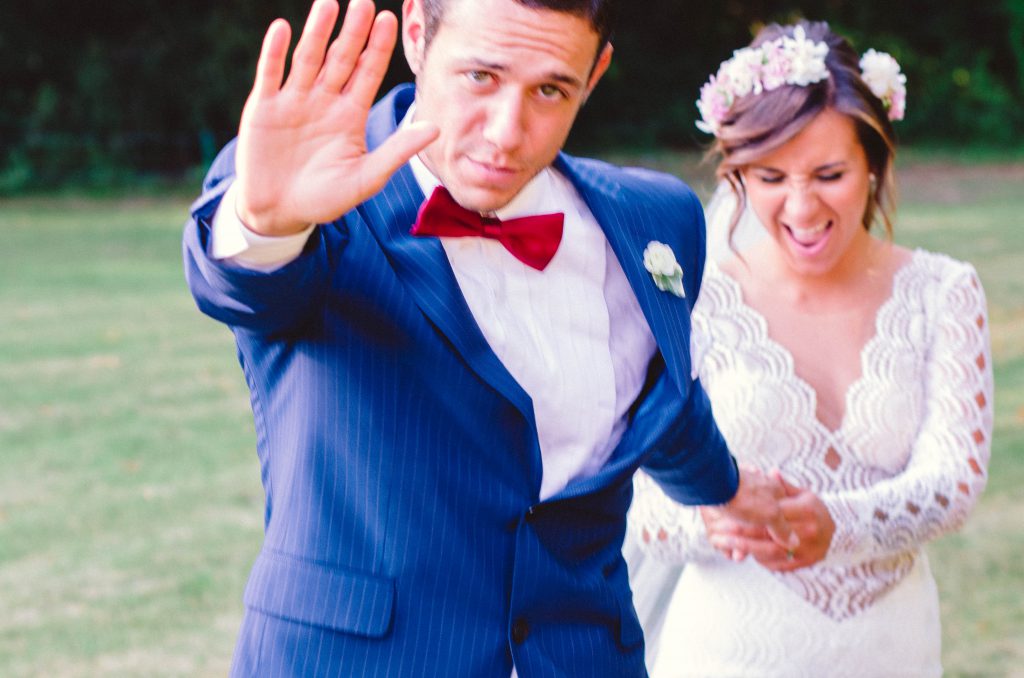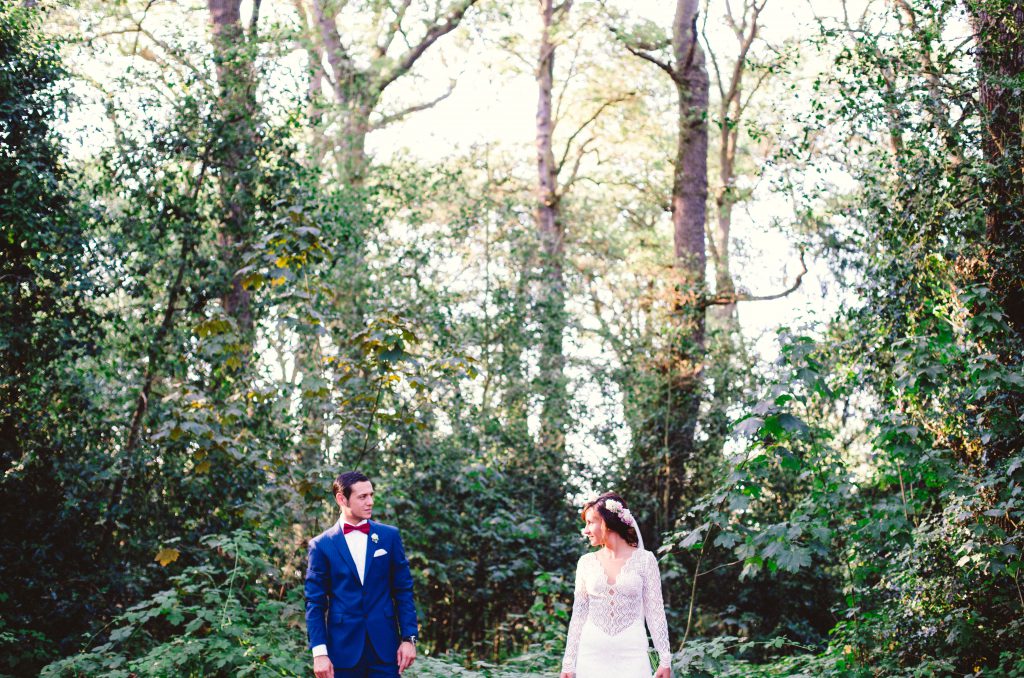 The photo session in the forest and during the warm glow of the sunset is just to die for, we truly adore the style of this couple, and I absolutely love the flower crown that Stephania chose for her hair. it goes very well with her look, and softens the daring feel of the dress !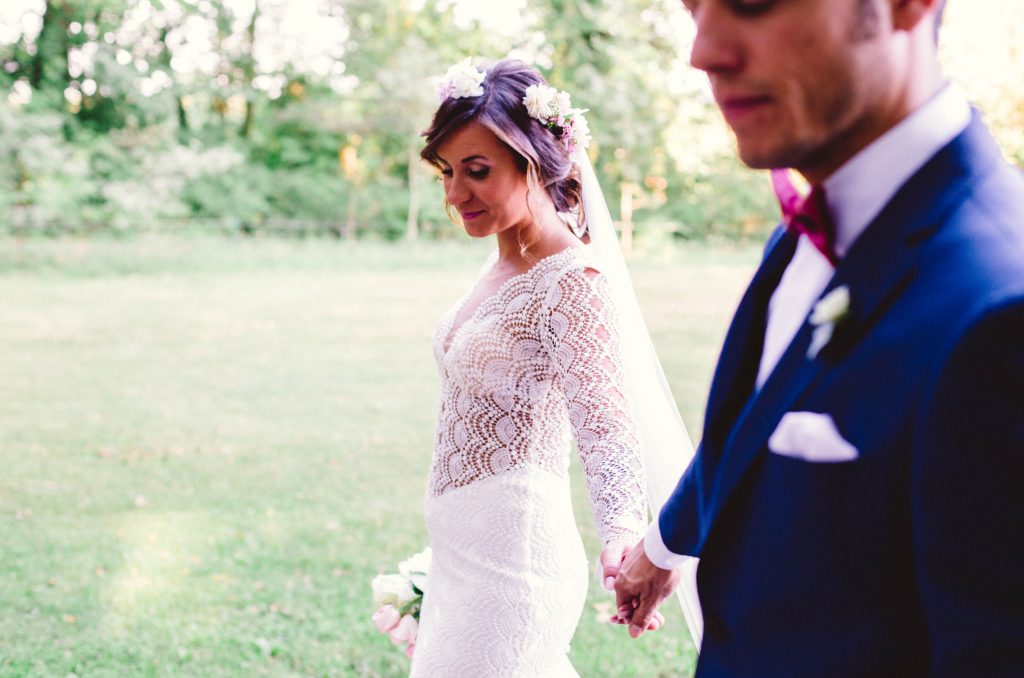 Well, this photo just says it all really! LOVE IS IN THE AIR 🙂
lots of kissing and hugging, and truly a special moment during the photoshoot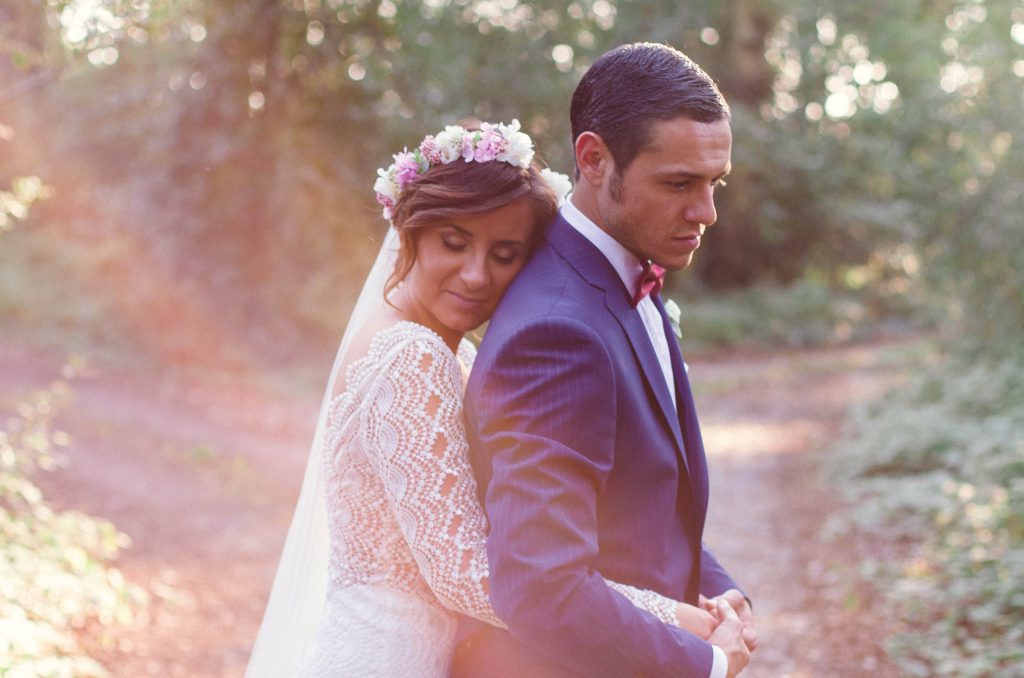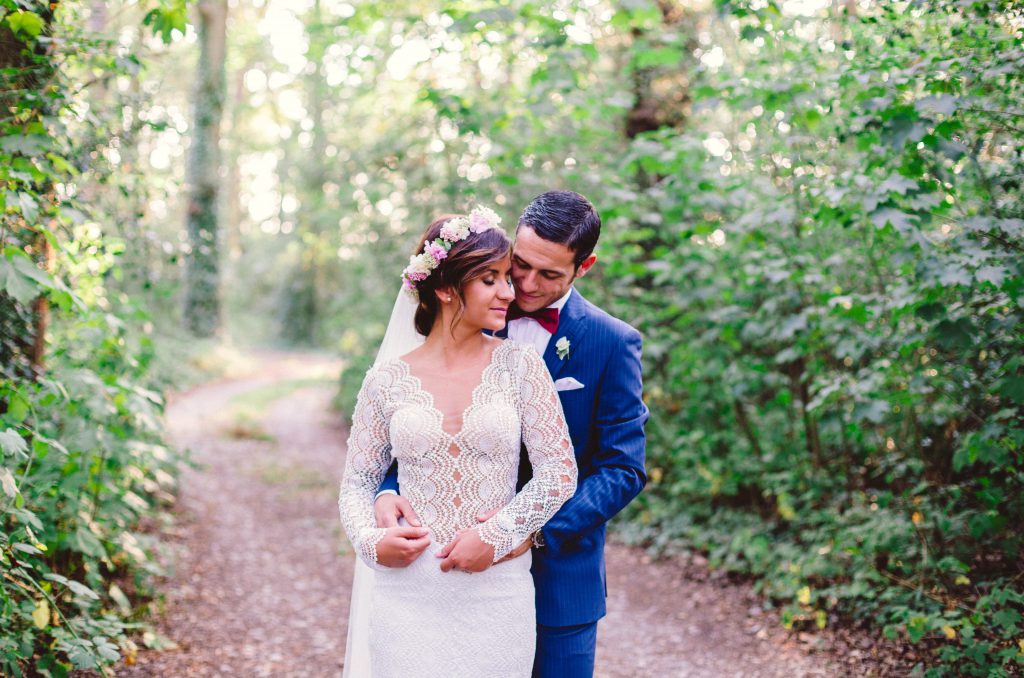 and the fist dance is just THE STAR of the day 🙂
Such a pleasure to dress you Stephania, we adore the photos, you both look wonderful and we wish you both a lifetime of happiness!
Team Belle en Blanc Lausanne