Today, with this first blog post of 2018, I hope to bring back some summer warmth to you all lovely brides of 2018 and share a few photos of inspiration from this lovely, late summer wedding in 2017.
I want to congratulate those of you who recently got engaged, and welcome you to this read. If you are getting married in 2018, there is plenty to choose form and with 1 blog per week coming this year, be sure not to miss, and visit us often. we will be sharing with you tons of inspiration form our real brides, and tell you all about latest trends, know-how and post a few stunning shootings we have in the pipeline! so stay curious, and stay connected 🙂
Our first very lovely bride to be featured on this blog is Audrey, and she totally fell in love with Watters illusion gown in blush hues, and lovely tulle skirt, with some intricate lace-like beading on the bodice.
The wedding took place in the green scenery of medieval castle Grandson, located between Lake Geneva and Neuchâtel, in canton Vaud.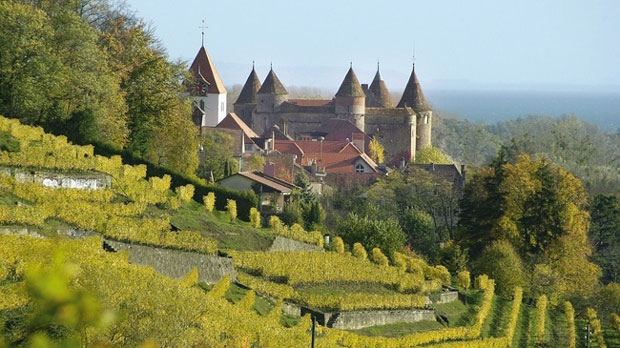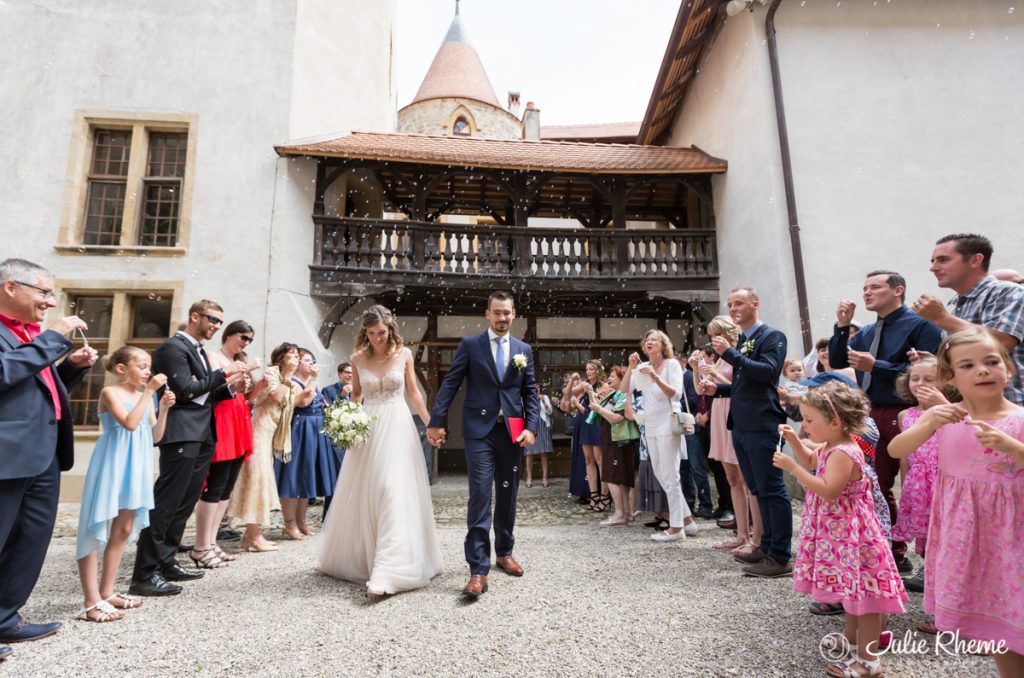 The decoration was absolutely lovely, and kept in the neutral tones, the palette of white, gold, green and brown was chosen, to compliment the natural colours of scenery.  A touch of candlelight chosen to add ambience and romantism to the table setting for guests.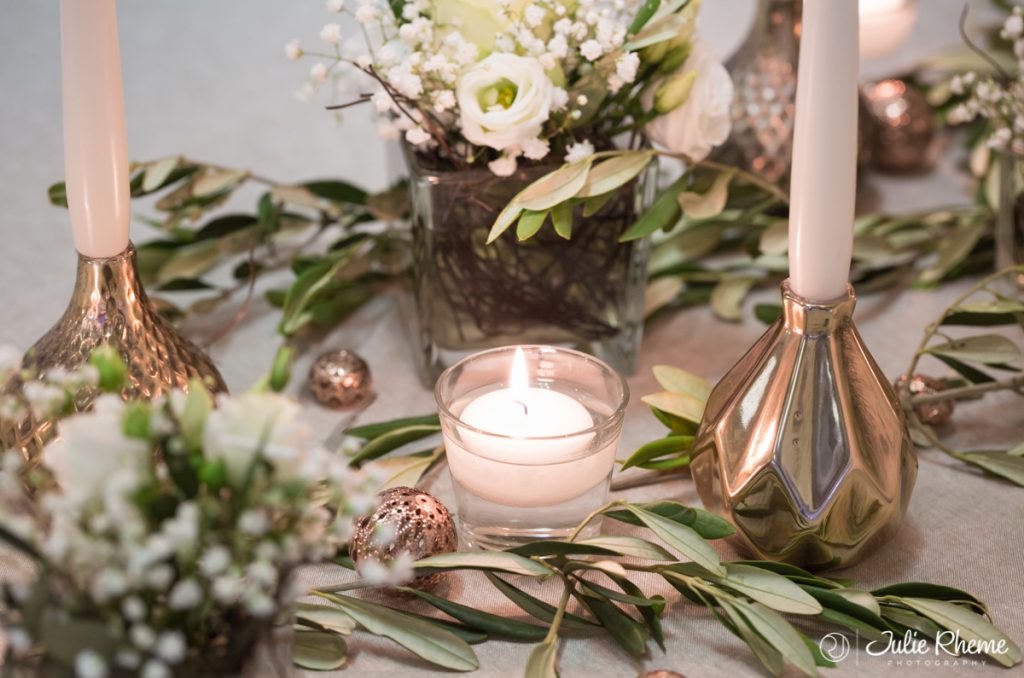 the choice of the delicate white roses, the olive tree branches and the gypsophila is very nature-based and adds warmth with keeping the wedding decor timeless.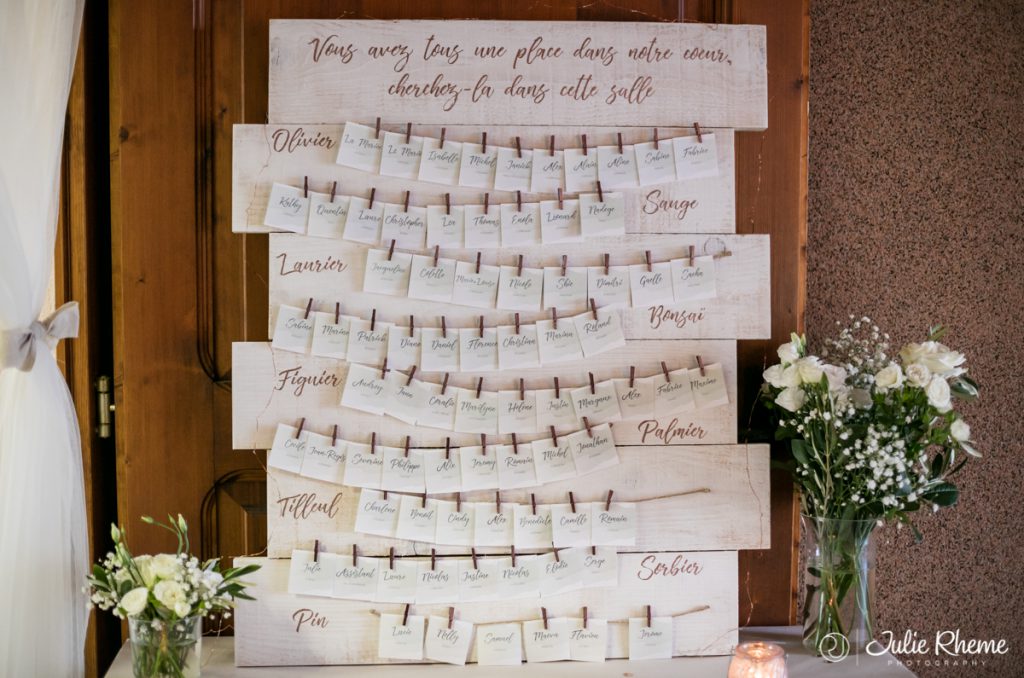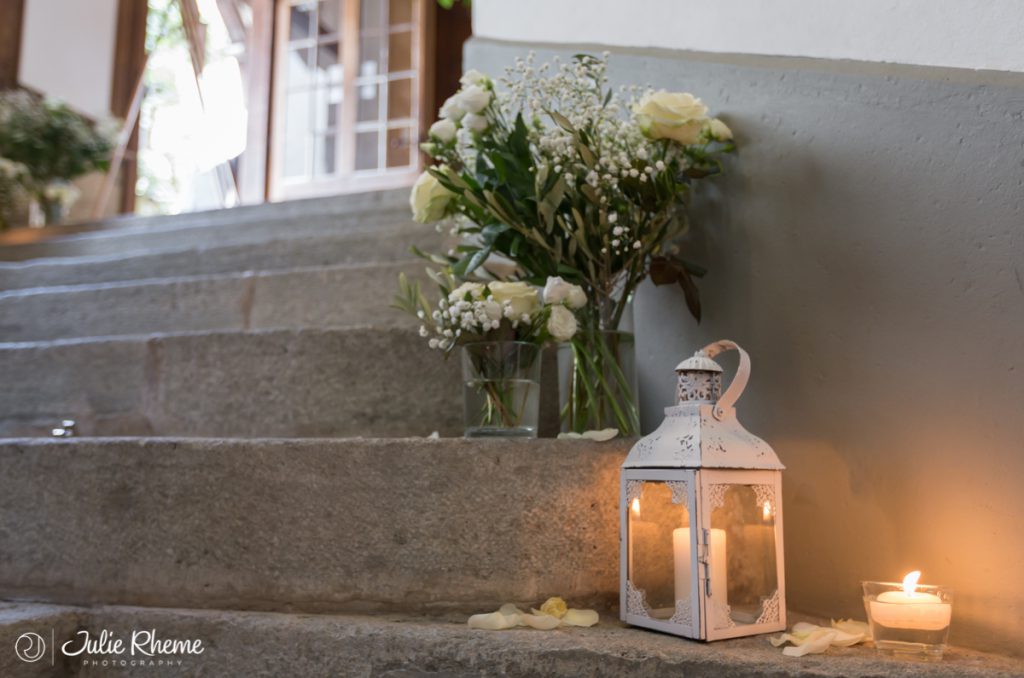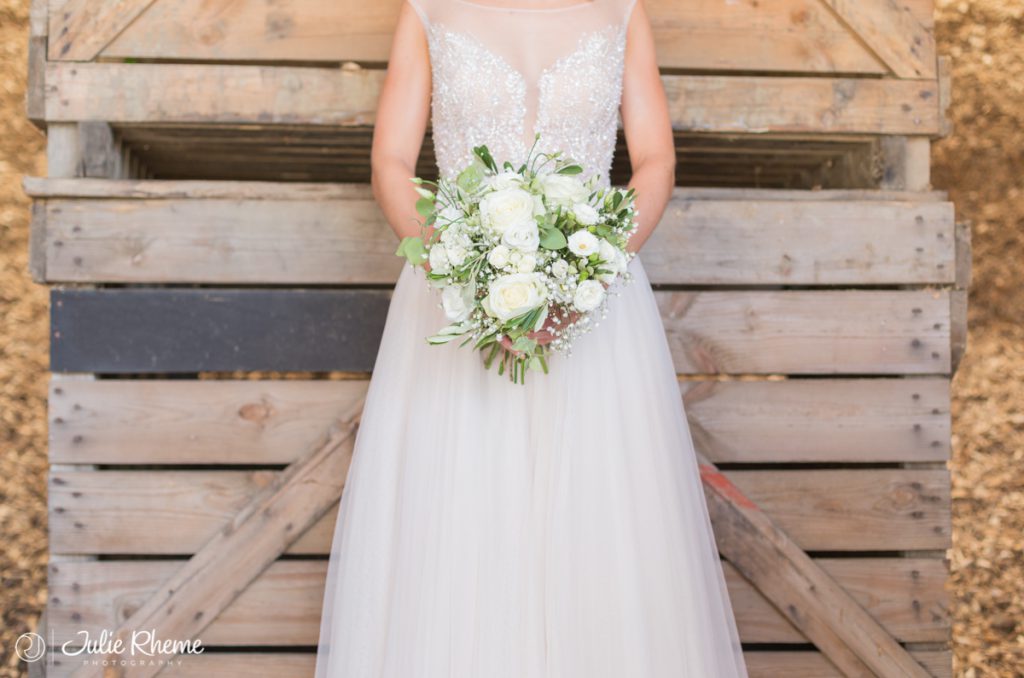 and of course there was of love, hugs, smiles, kisses and beautiful moments for a very talented Julie to take a good amount of beautiful wedding pictures. Just as well, as we just adore sharing them with you dear readers.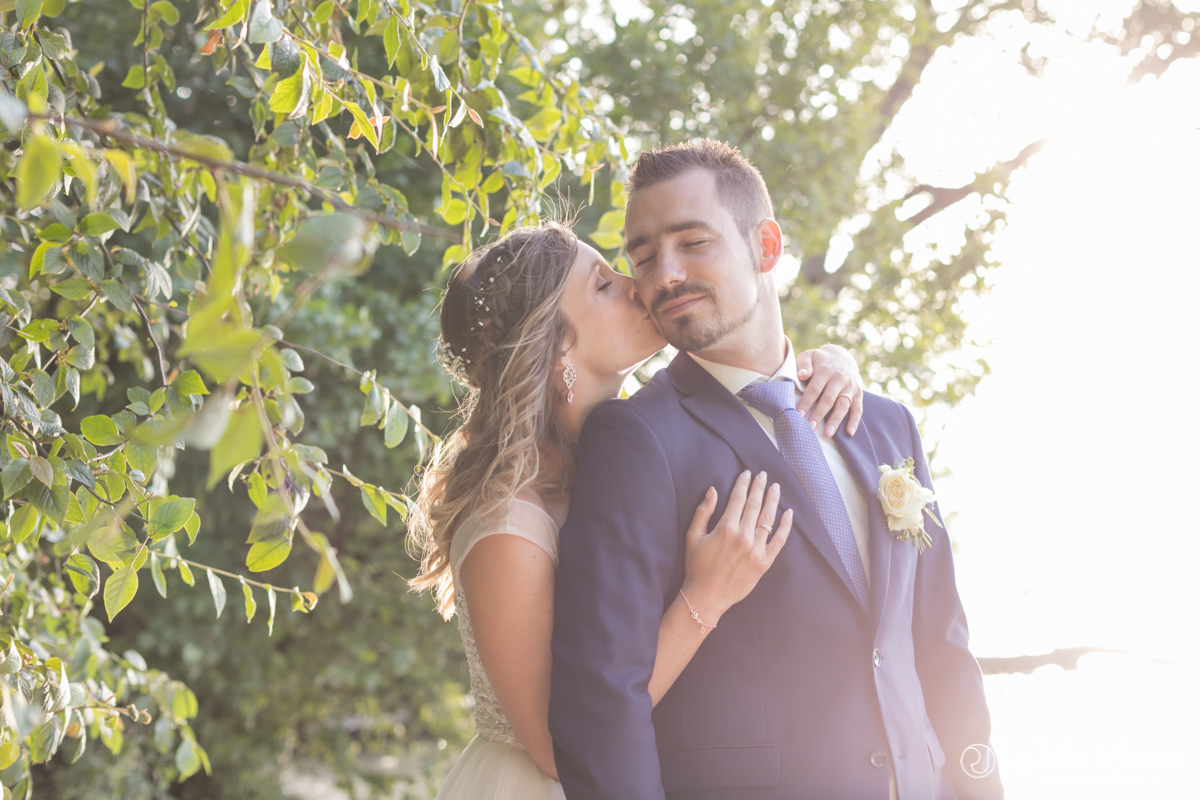 the same theme of floral design is incorporated in to the bridal flowers and the bridesmaids too, with them having the flower crown and bracelets done ….. and just look at those details on the wedding dress, completely in love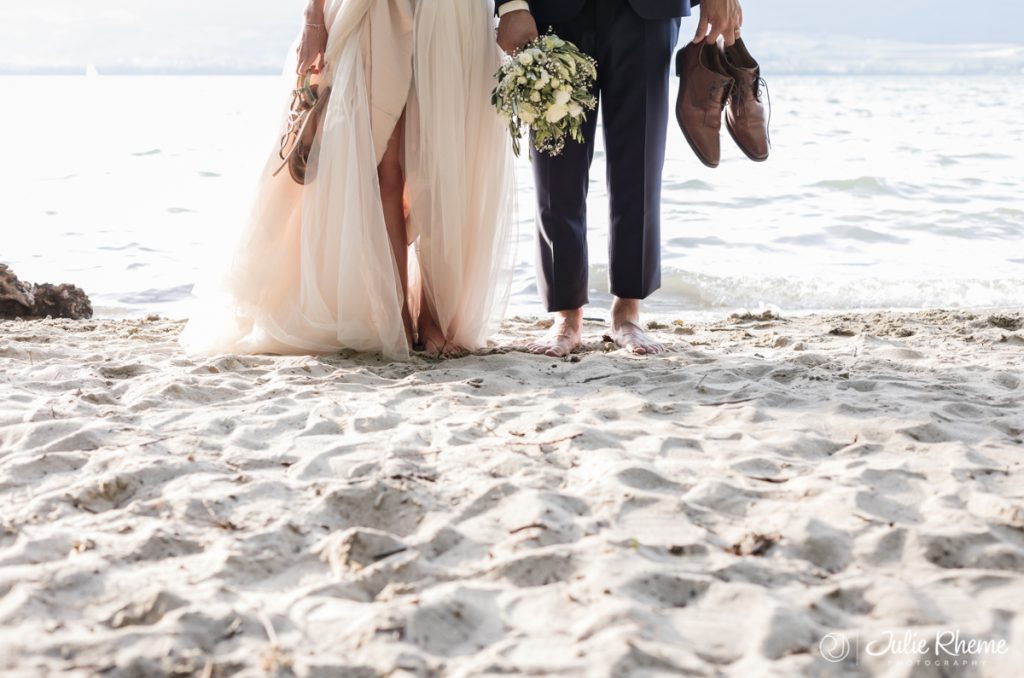 true love between this two lovely people 🙂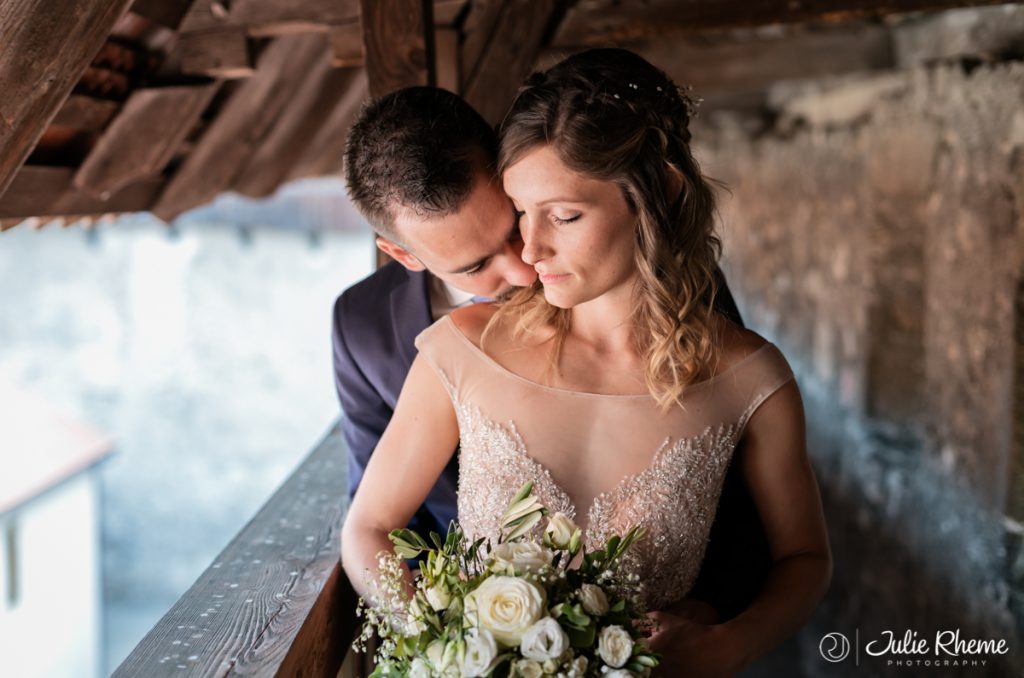 Lieu: Château de Grandson, Plage de Preveranges | Robe: Watters @belleenblanc_lausanne.  | Photo: Julie Rheme  | Bijoux: Belle en Blanc Lausanne