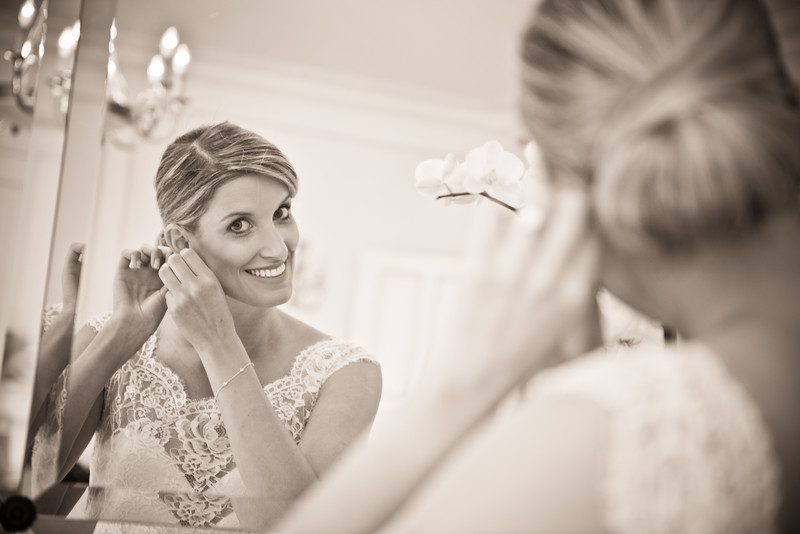 Today i'd like to share with you the wedding of our beautifully stylish bride Laura, who found her dream gown with me in September last year, for her wedding on the 25th July 2015 in Beau Rivage Palace Lausanne and Portes des Iris.
Laura's wedding has been already proudly published on the wedding dress designer's website, Augusta Jones, and i would just like to share this with you as well. The interview with Laura was as follows below:
****************************************************************************************************************
The Big Question
Otto made sure he had 2 things ready before the proposal. He asked both my Father and Step-Father for my hand, and he also had the ring! Other than that he did not know when or where he would propose. The day after Otto asked the approval of my parents, we drove to the Italian part of Switzerland. Upon arrival we took a boat tour, and then took a lovely walk along the shores of Lake Lugano. Otto was strangely wearing a backpack, but told me it was to hold our rain jackets, in case it would rain.
On our walk he made me climb numerous hills and then back down again. Finally, we arrived in the gardens of a beautiful hotel where there was an elevated terrace overlooking the park and lake. There were 2 tables, one for us and one for another couple who were just leaving. Otto left for a few minutes to order some champagne and left his suspicious looking backpack on the chair. Anyway, before I knew it, my boyfriend of 7 years, was on his knee telling me the sweetest words and asking THE question.
Shop Till You Drop
After having tried on multiple dresses in numerous European cities, I was so pleased to find THE dress in the town we were going to be married! When I tried on the Skyler dress, I instantly knew it was the one. It had the romantic feel, the lace, the buttons, the train, the open back… everything that I was looking for in a dress! The store had the most amazing light and atmosphere. It was a truly special moment.
A Perfect Day
Everything went so smoothly. The temperature was perfect, the sun was shining, the guests were happy, and we were happy! I hadn't slept very much the days before, but somehow I had an overload of energy that day and was just happily floating on a cloud.
Wise Words
Don't sweat the small stuff – chances are, no one will even notice.
Don't forget to take a moment during the day to just relax, look around you, and realize how fortunate you are to get married and that all these people came from near and far to share this day with you.
Do leave on your honeymoon right after!