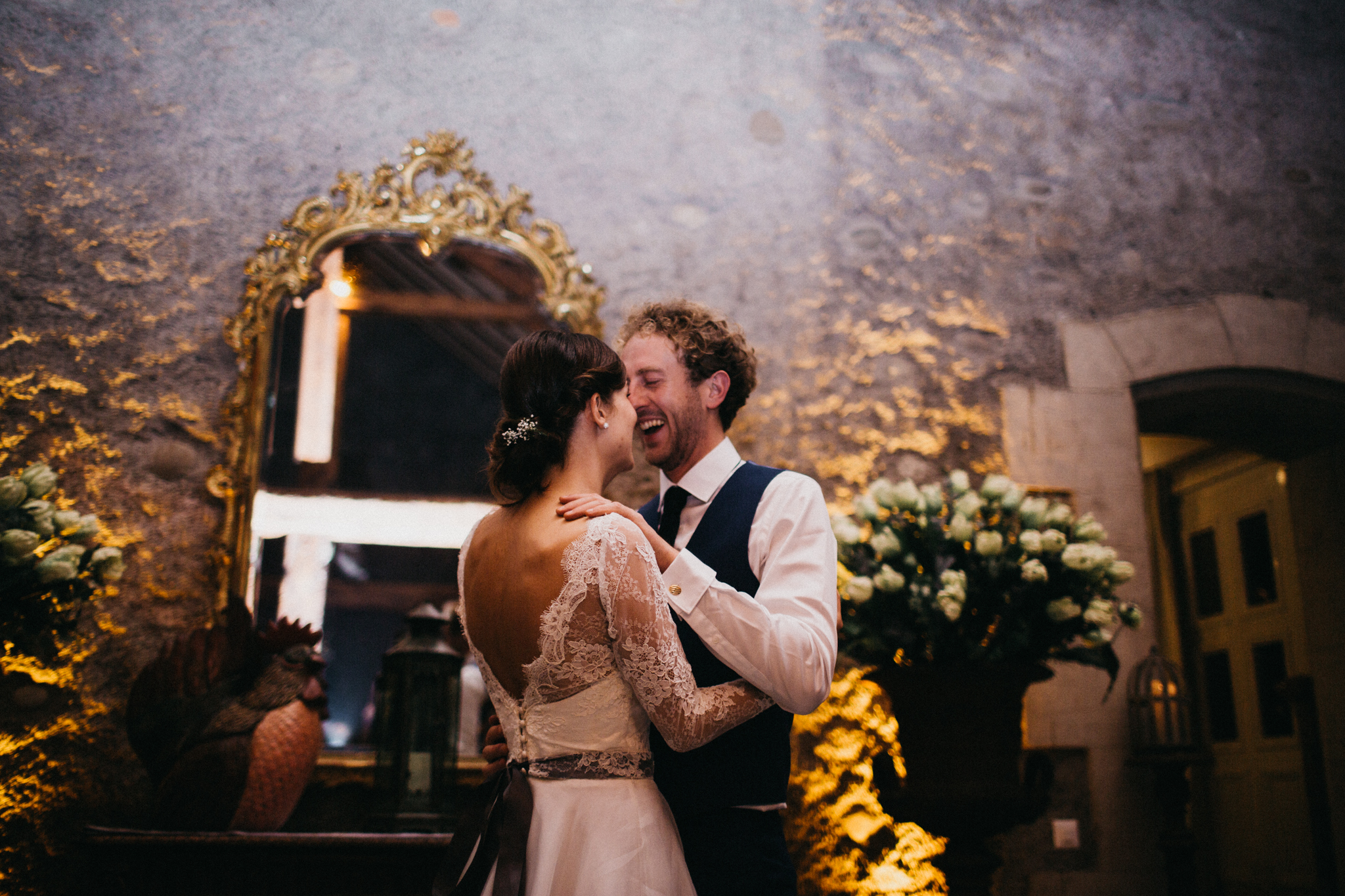 Not so long ago, we have been trully honoured to meet, become very close with and also celebrate the wedding of a very special couple……… Sandra got married early November 2015 in the most romantic and fairy-tale wedding setting imaginable. I have discovered the photos just few days ago, and i simply went speechless for a very long while (which for those who know me well, are very aware its rather hard to do to 🙂
When Sandra was telling  me about her wedding plans, i could picture some details, but what i discovered looking at the photos, was simply utter amazement and a slight hint of very healthy jeleaousy, which all combined truly went to prove that Sandra is a pro in events organizing and thought about every slightest detail for her special day. This wedding is simply a perfect setting that takes me back in time, gives me goosebumps, impresses me and provides a very very cosy feeling all at once.
The warm, cosy ambience, the very old-fashioned, romantic and grand at the same time set-up of the wedding venue, the stunning yet so simple flower and table decor, with only hints of white and soft green tones, and to complete that all, the warm autumn leaves, and a gold-glowing mood of each photo and emotions so beautifully captured by Sandra's friend and a photographer, who specially attended this wedding traveling all the way from USA.
I think i can speak for all the guests who attended the ceremony and the reception, that to be invited and present at Sandra's and Johny's wedding was a true honour and eye treat that will be long remembered by her friends and family.
A few words about the dress: we choose a simple and sophisticated strapless gown by Caroline Castigliano called "Love Letters" (could we even ask for more romantic name !?) and changed the style by adding long corded lace sleeves to match the mood of the late autumn wedding and weather conditions, and Sandra wanted to have ivory belt as well, instead of the original grey one that was part of this design. After a few appointments and verification of alterations, we were happy with the final result and both agreed that changing the sleeves to full length was the perfect choice! Sandra's day was simply perfect!!
We could not be happier and prouder to share this beautiful wedding with you . Big congratulations to Sandra and Johny on their wedding and my thanks for sharing those amazing bubbles of emotions with us, and our visitors, who will surely enjoy admiring them as much as we did 🙂
Lots of love, and warm hugs to you both,
Olga