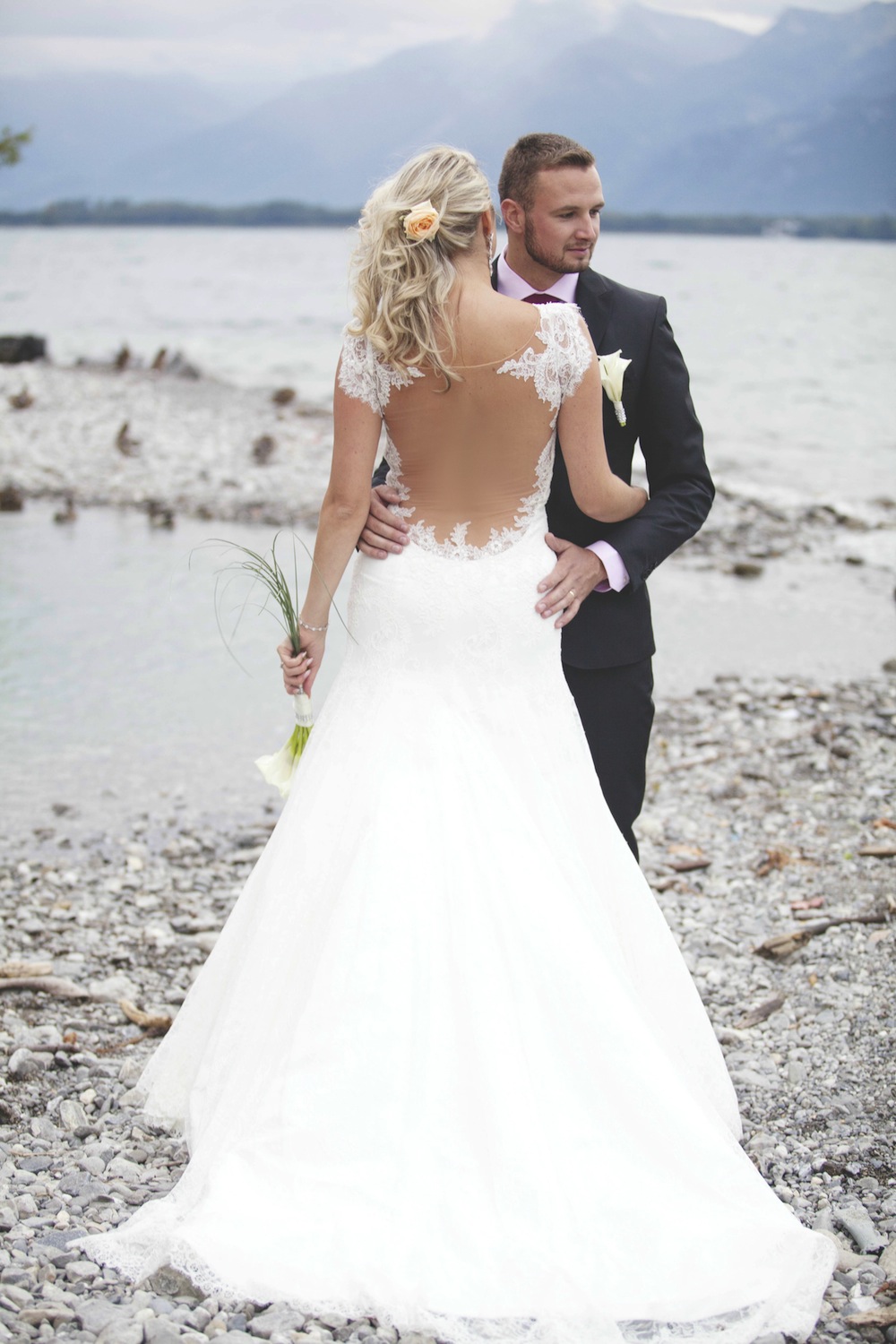 When Sadina walk to the boutique, it was getting close to 17h and i was about to close for the day, and had home. But the enthusiasm and great energy that i felt from the bride and her sister and friends were so positive, that i decided to run the appointment anyway (a date with my husband will have to wait a bit longer…)
Sadina knew the boutique via her sister, who just got the job in the same building as Belle en Blanc, and as it turned out, they were all the way around Lausanne desperately looking for the dream dress, and in desperation her sister finally proposed coming to us. As it later turned out, the dream was just under the nose 🙂
We started the appointment with some very beautiful dresses, but Sadina wanted to have a very sexy, stylish dress. When we put on Megane by Augusta Jones the choice was the most natural and obvious  and also applauded by all parties immediately. We have found THE ONE, and Sadina looked absolutely stunning. One small tweak to the neckline to provide slightly more cleavage and the star was born.
When the dress arrived a few months later, and Sadina came to do her fitting, we had absolutely nothing to do as the dress fitted perfectly :)!
The big day arrived and the bride looked absolutely STUNNING!! We had to wait slightly longer then anticipated for the photos, but nonetheless the result is amazing, and it was worth the wait.
The wedding took place in Montreux in September 2015, and was photographed by Jessica Amber Photography.