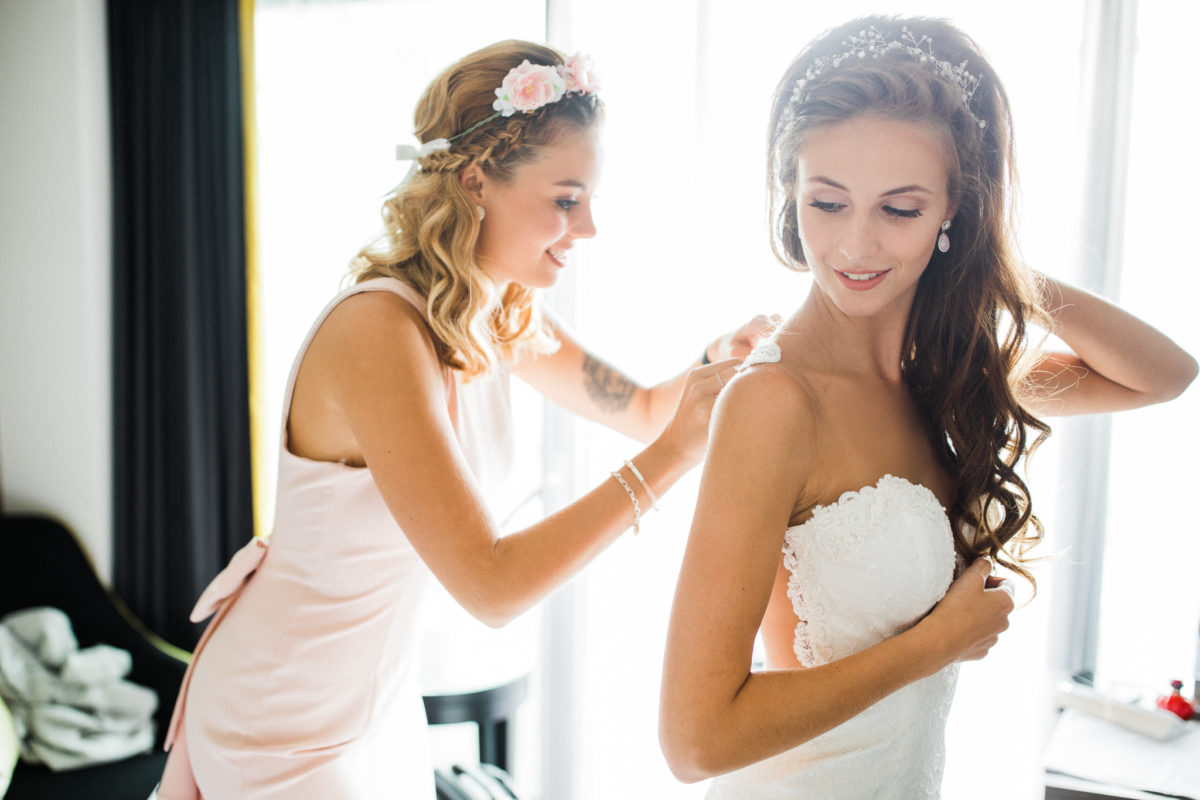 #1: Shop nearby!
Choose a shop that's is either conveniently located next to your work place or to your home. It's not just about the purchase, it is also about the fittings and if you live in Lausanne, maybe it's not convenient to fly all the time to London…
#2: Limit your number of visits
Ever heard of dress overdose? The brain can only handle a few options at a time, so do yourself a favor and limit it to one or two shops so you can use all your brain power in choosing dresses and not shops.
#3: Do your research and use event to your advantage
Keep an eye on your local boutique event's and make sure you rsvp to all their sample sales, trunk shows and discount events. You never know when you can save money for your special day.
#4: Quality has a price
If your dream dress is from this year's collection of a very well-known designer, don't expect it to be discounted. Also, don't expect to find quality on a very low price. Try to find a balance between price, quality and your dreams.
#5: Boutique Fees
More and more boutiques are charging clients for the appointments. It's a way for them to better segment their clients and to give a value to the consulting service they provide. Good boutiques will refund this value when you order the dress and leave you feeling confident, happy and informed.