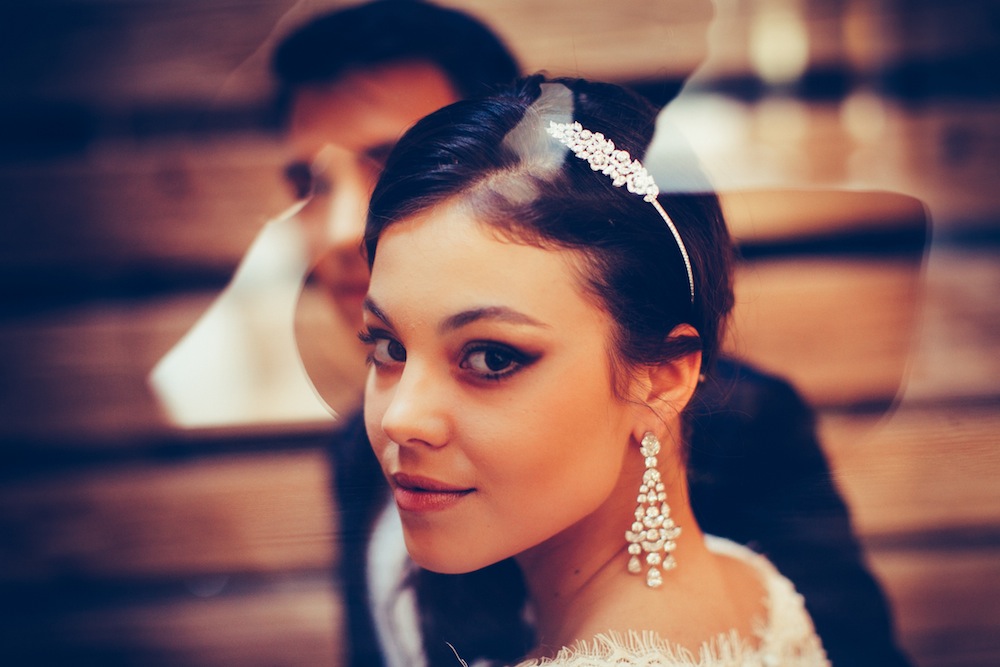 hello there… we've been quiet, but extremely busy for past months, but we have some Very Special news and announcements to share with all our lovely brides who already got their dresses for next year, as well as all our future brides, who booked in for appointments. Shhhh…. you have to be a little patient, and let us finalise some details, but fits, we are uuber excited to share with you the results of our absolutely breathtaking Winter Wedding Inspiration Shoot we had a pleasure  to participate some time ago.
One of our good friends, Lucie from Bliss Wedding and Events Designer, called in with this fantastic idea for winter wedding inspiration. We met, and things immediately started falling into place: the dress was a must to be this stunning Caroline Castilgiano "BeLoved" silk organza and handmade cotton beaded lace, with full skirt and stunning back detail! This was a perfect choice for the winter wedding celebration, and our brides love that gown- its a true stunner and show stopper not only for winter wedding.
We feel that with bridal season and fashion changing so quickly, this Winter Wedding Inspiration will truly show a lot of brides just how much fun and individuality you can create around winter season. The choice of beautiful hotels and locations is never ending in the Swiss Alps, and we, at Belle en Blanc have been seeing increasing number of ladies, who dont want a traditional summer wedding, and are opting for fun, white winter fun with cosy scenery of fireplace and very often Christmas ambiance in mountain locations!
The design of our inspiration shooting have been done by Lucie at Bliss, and Jennia from Jenia Sanguinetti photography couldn't have done a better job with watchful eye and her camera lence catching up every single stunning detail of the setting, the dress, the bride herself, and all details that make up for unique and stylish wedding this one is! Big thanks to the Alpina Hotel and Spa in Gstaad  for eagerly agreeing to our shooting. For any bride, this place is truly a bridal paradise 🙂