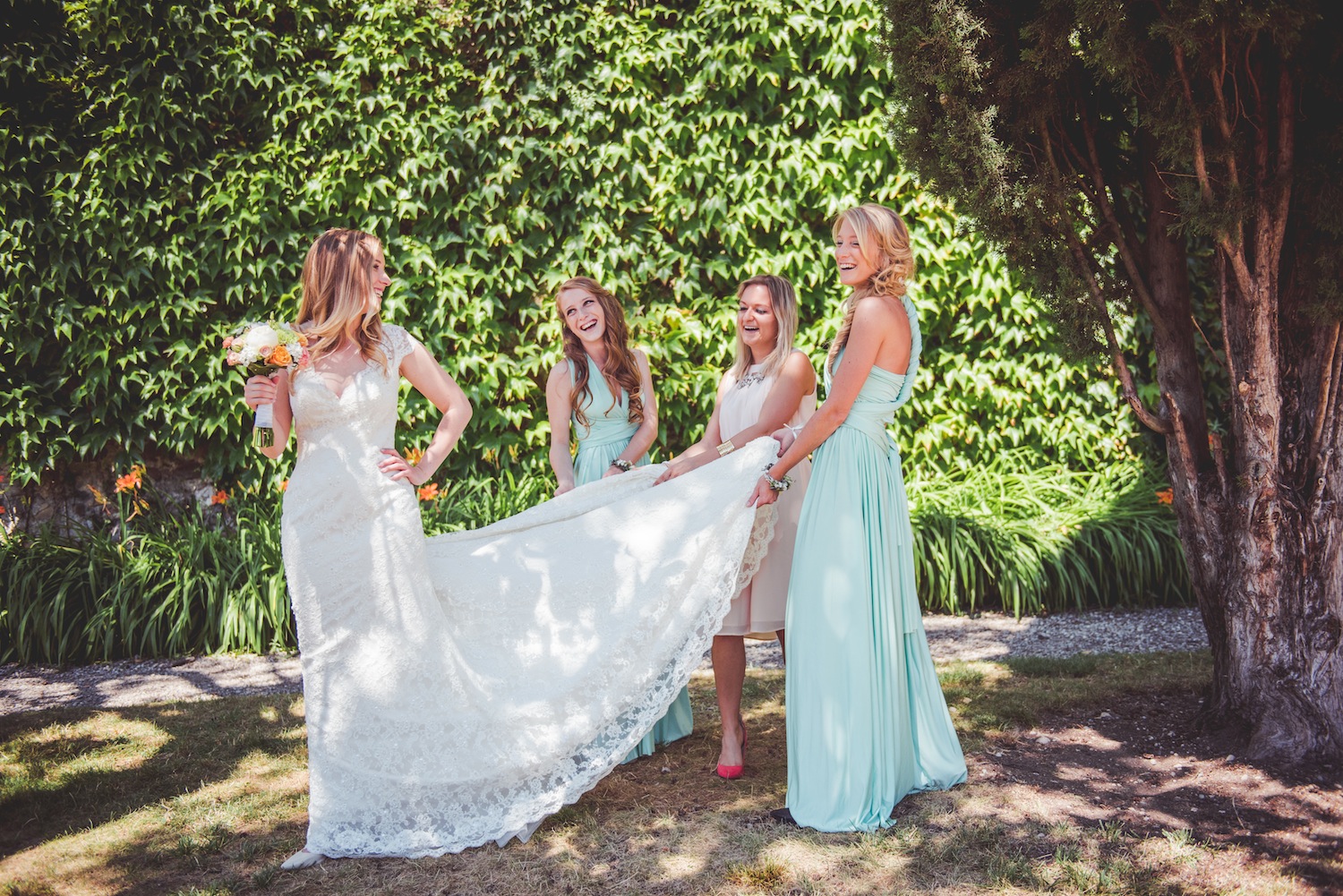 Today we are so thrilled to introduce to you another happy Belle en Blanc bride, Manon, who got married in May 2015, in the region of Neuchatel.
When i met Manon, we immediately had a very good connection, and very quickly found the dream gown she was looking for, although didn't realise that Anita is going to be The One. Manon came accompagnied by her 2 sisters and the most warm, charming and loving grandmother any girl can dream off.
We met again two weeks after to confirm the choice, but the heart wants what the heart wants, and Anita was the obvious winner and the only choice really. Manon looked and felt amazing on her wedding day, and the famous now dress by Augusta Jones really enhances her feminine shape, whilst keeping the overall bridal look effortlessly elegant to fit her bohemian style, romantic wedding 🙂
Have a look for yourself. I send my big kiss to Manon and her bridesmaids, who also were tremendously stylish, wearing our collection of multi-wrap bridesmaids gowns in Mint colour.